Our Senior Management Team
Led by our Chief Executive Officer John Mitchell  the Senior Management Team is responsible for the day-to-day management of  Mitchell's and provide proven expertise and experience to lead our business.
John Mitchell, Chief Executive Officer
John Mitchell is the third generation leading Mitchell's and is has been manager the business for over 30 years. A 'hands-on' leader, John is across all aspects of the business – from working with clients at sale yards and feeding cattle back at the Waroona depot, to representing the industry at a senior level.  He is passionate about upholding the legacy of Mitchell's with a total dedication to the livestock industry and promoting people and animal wellbeing
Under Johns leadership Mitchell's has grown from operating eight prime movers to now running 16 prime movers and carting more than 650,0000 cattle a year.  An innovative and driving force in livestock transport, John is responsible for the design and patent of pioneering trailer design and configurations to improve the efficiency and safety of transport. 
He takes a personal responsibility in developing and maintaining great relationships through trust and mutual commitment: something that has been the foundation of the business and has seen Mitchell's Transport continue to be an industry leader for generations.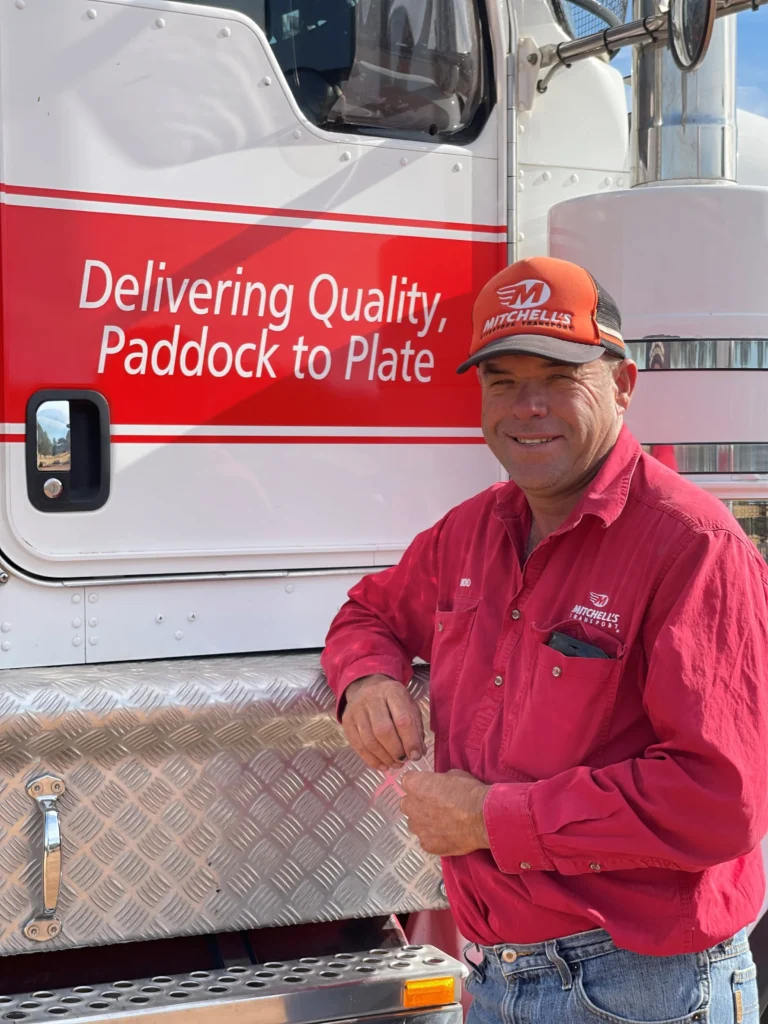 Richard (Richo) Climas, Chief Operations Officer
Richo is responsible for our Chief Operations Officer. With decades of livestock and people experience gained from stock carting and managing Pastoral Leases in the Pilbara,  
Richo is a renowned cattleman, his skills lead the Mardie Station team to win the inaugural Pilbara Livestock Handling Cup, an event which showcases the livestock handling skills employed in the industry.
Richo is passionate about Animal welfare, teamwork and stockmanship. "Things happen randomly when working with livestock; positive interaction between our team and the livestock is paramount to safety and the wellbeing of our team and the animal. My role is to ensure our team is trained to handle livestock in the safest most positive manner possible," says Richard.
Lisa Mitchell, Finance and Administration Manager
Joining Mitchell's in 2006, Lisa is responsible for finance, compliance, administration and human resource functions.
Beginning her career in banking, she holds an accounting degree and CPA qualification, and experience working within the public practice accounting stream. These skills together with a farming background put Lisa in an ideal place to contribute to the Mitchell's operations.
With a passion for livestock and country people alike, Lisa believes the values of the business and the people showcase how Mitchell's look after livestock and their staff.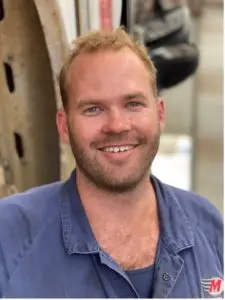 With over 15 years in the heavy vehicle repair industry Blake is responsible for the Maintenance Division of Mitchell's, his experience and ability guarantees we remain at the forefront of the latest advances in transport technology.
Blake's team comprising of mechanics, trade assistants and apprentices effectively manage our assets across our depots ensuring each one measures up to the Mitchell's standard. 
"You don't get to be WA's premier cattle transport operators without serious commitment by a team that works together to keep the wheels turning safely 24/7," says Blake.
Customer Care, Logistics & Planning
The Mitchell's Operations team is very much built with key ingredients of youth, energy and willingness to grow. Our three front men have a passion for our business, they have developed relationships with customers and continuing the evolution of the logistics that bring value to all who deal with Mitchell's.
Dylan is a Waroona lad who has worked for Mitchell's from before he finished year 12 and is an integral part of the engine room of the customer support and planning aspects of the business along with running the day to day operations.
James (who originated from New Zealand) has worked for Mitchell's for over eight years and has come through the driving ranks to be working in the operations role tandem with Dylan. James was a top-notch cattle carter and was a C Train master who is now making his mark in out of the truck as well.